Kaylin Marcotte started Jiggy in November 2019, with the aim of elevating the work of fellow women and sharing her go-to stress reliever with consumers. Every Jiggy puzzle features original artwork by an emerging female artist, and the company shares profits with the artists behind its frameable puzzles. In this episode, Kaylin shares her tips for business success, explains why it is important for entrepreneurs to seek ways to disrupt their categories by doing things differently, and talks about how to build an audience.
"I wanted to elevate and modernize the classic puzzle," says Kaylin Marcotte, who is indeed disrupting the category with her company Jiggy, which she founded in November of 2019. Even before the pandemic, she wanted to bring her number one stress reliever to people in a new way. Each puzzle features original frameable works by emerging female artists with whom the company shares its profits. A media darling, she recently appeared on ABC's Shark Tank and has an incredible story to share.
Listen to, or watch, the full podcast interview by Lindsay Pinchuk with Kaylin Marcotte on your preferred podcast channel.
In this podcast, the host covers:
Why Kaylin decided to create Jiggy

How Jiggy works to elevate emerging female artists

Why partnerships are important for building brand awareness

How and why entrepreneurs should seek to disrupt their chosen industries

How to build an audience right from the start

How to find the work life balance that works best for you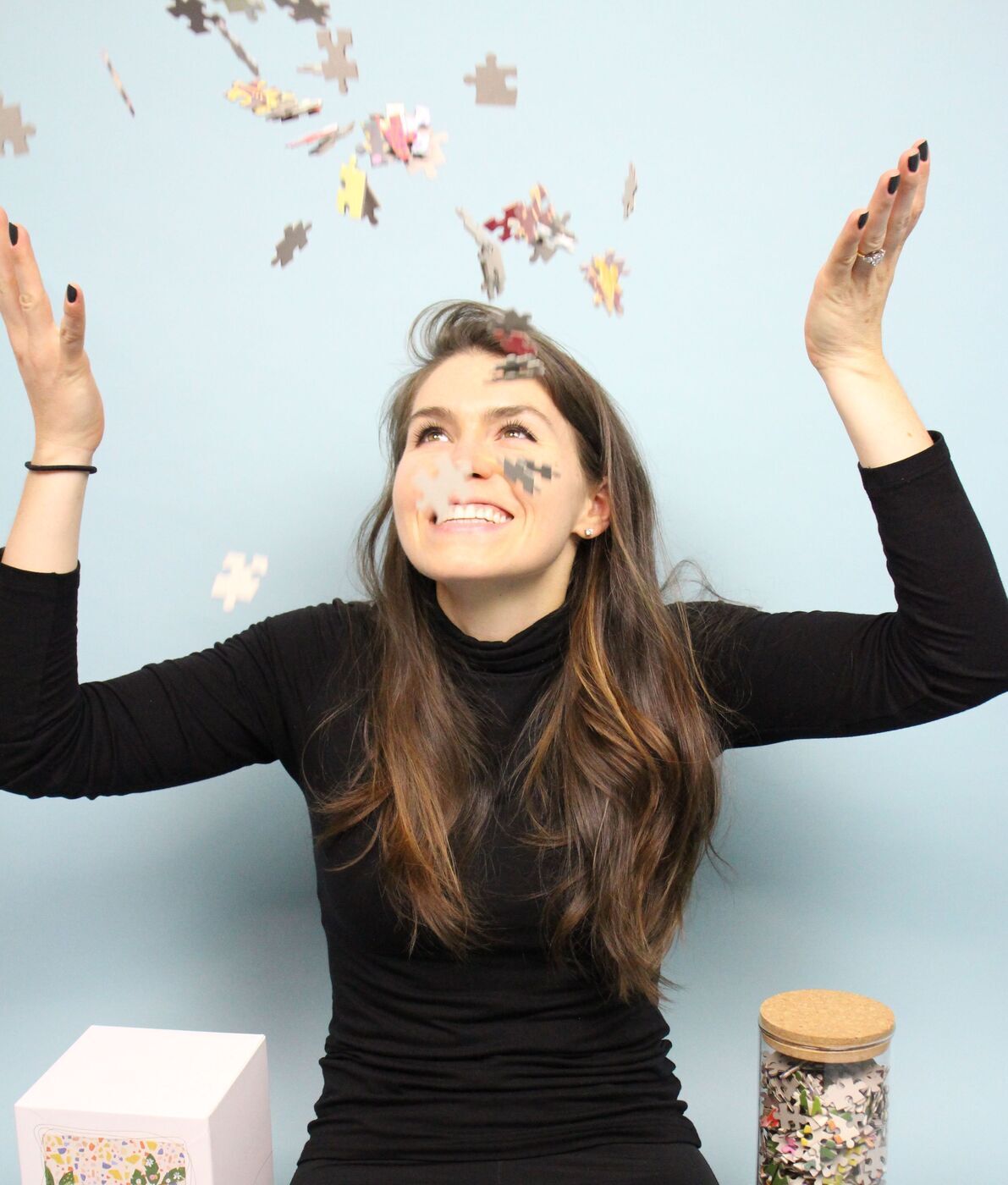 Kaylin Marcotte, founder of Jiggy
Podcast Quotes:
"Just do yourself a favor and start getting ahead. (45:22-45:28 | Kaylin)

"Think about what your community looks like to you. Is it your customers? What are the communities that you can bring into your brand and have them alongside you incentivized to help you grow and spread your reach?" (45:31-46:10 | Kaylin)

"In work/life balance, find the split that works for you." (46:26-46:31 | Kaylin)
About the Podcast Guest:
To learn more about Kaylin Marcotte visit her website (Jiggy Puzzles).
About the Podcast Host:
To learn more about Lindsay Pinchuk visit her website (Lindsay Pinchuk).
About Dear FoundHer... Podcast:
Dear FoundHer... is a weekly letter to female entrepreneurs to inspire, motivate and provide actionable tips for success through thought-provoking conversations with some of the most successful founders and entrepreneurs who have paved the way. Hosted by award-winning entrepreneur, Lindsay Pinchuk, each week she picks the brains of some of her closest contacts, offering them the chance to share their teachable moments as well as business, marketing, content, social media tips and more! Your journey as a founder is the ride of a lifetime, some come on in and join us!
Listen to, or watch, the full podcast interview by Lindsay Pinchuk with Kaylin Marcotte on your preferred podcast channel.
Media Communications
Inquiries: hi@podamp.fm
Media contact and published by PodAmp.fm hi@podamp.fm
Original Source of the original story >> Kaylin Marcotte on Building a Multi-Million Dollar Puzzle Brand, with Lindsay Pinchuk on the Dear FoundHer... Podcast